Digitoze helping Businesses Go Digital under Leadership of Shakir Ali
Digitoze Consulting Services LLP (commonly known as Digitoze) is a 360° Digital Marketing Agency, which was launched in 2017, and is a blend of Web & Digital Solutions. The agency offers various training courses related to digital and social media to businesses to enhance their brand value online.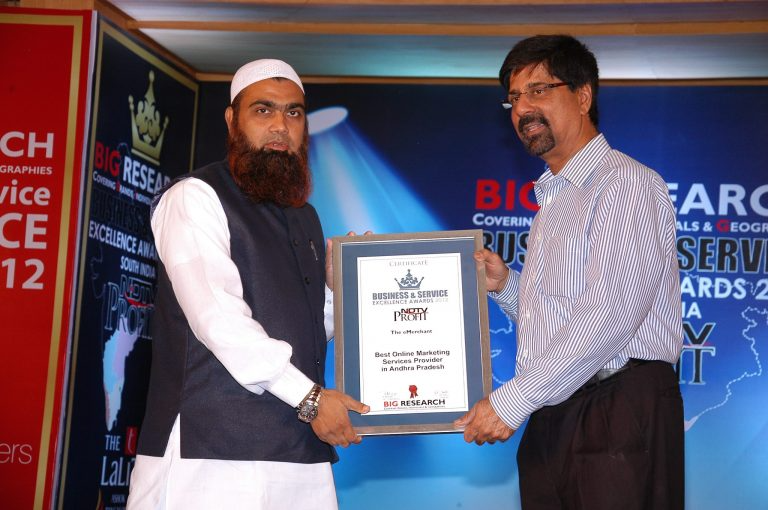 Digitoze serves SMEs, and is committed to derive result-based solutions. It has a strong foothold in event, healthcare, education, fashion brands, supermarts and many other industries. It provides custom-based and packaged based solutions for all kinds of
business needs.
Digitoze is dedicated and committed to provide personalized solutions to all range of businesses i.e. small, medium and large enterprises, and holds strong brand value in terms of providing superior quality with Value For Money.
Digitoze basically means "A House of Digital Professionals". Justifying the name, it is serving many corporate & enterprise businesses since the last two decades, providing them tailor-made digital solutions with a strong commitment, all under one roof. But it not only provides one-stop solutions to its clients, it is also highly focused on customer retention and customer satisfaction, which starts with serving the clients by understanding their unique needs and goals, and providing a personalized solutions that help them meet the same.
It keeps the customers of clients in the spotlight, which helps it in reaching and maintaining the vision the clients want to demonstrate and spread.
The company got incorporated in 2017, and started its functioning in July 2019. In the last 2 functional years, it has grown up from one-person team to a small team of double digits, being very professional and experienced. With a history of two years, it has successfully served more than 50 regional as well as global corporations, and is increasing with time.
As opposed to looking for individual service providers, businesses can come to Digitoze to enjoy multiple services at the same place to extend their reach digitally by getting things done by professionals, whether they are :
• To boost the products online
• To get customised web design
• To target a mobile audience
Digitoze is known to boost the brand exposure of businesses by incorporating specialised branding strategies. Its ability to tackle challenges and effectively developing and designing digital solutions has led to progressive and sustained growth of the business of its clients.
In the short span of two years, Digitoze has completed many campaigns and developed many websites and mobile applications. Also, its strong work or ethos has earned it partnerships with brands like Apollo, Times, iMage and other brands of different industries and geographies.
Coming to its expertise, the organisation provides the best available digital marketing solutions in terms of effectiveness. Because the core purpose of digital marketing is to drive traffic to the desired platforms, Digitoze has a specialized team to deploy perfect marketing strategies like Search Engine Optimisation, Social Media Marketing, Online Reputation Management, Paid Advertisement Management and Creative Content Development for the occassion.
Its web development team helps clients get more online visibility and exposure and increase conversion rate. The team not only builds up organised, user friendly and customer oriented websites, but also optimises and improves the outlook of the website, enhancing the brand value.
It also provides e-commerce solutions which come friendly and simple for the customers. It also helps users stay updated with the trends, providing enhanced customer experience, and so, customer satisfaction and customer loyalty.
Finally, Digitoze also thrives to develop mobile applications for Android as well as IOS users to reach maximum audience, while developing applications which are easy to update.
Digitoze is looking forward at expanding its branches throughout India, and is passionate about developing channel partners and franchisee all over the country.
Shakir Ali, the Founder & CEO of Digitoze Consulting Services LLP, being a digital serial entrepreneur, has designed a blend of academia and industry.
He is the Guest Faculty of Management at various National & Deemed Universities.
He has been awarded with :
• Global Quality Awards for Quality Education & Digital Marketing Services, and
• "50 Best Digital Marketing Professionals of India" at Mobile & Digital Marketing Summit".
He is coming with more than a two decade of experience in Digital Marketing Services as a consultant and business owner.
He is engaged as a trainer for SMEs – Hyderabad chapter, for entrepreneurs to capitalize internet for their respective business.
His new endeavour, Digitoze, has started rising to new heights and has started setting trend for other companies of the industry.
The company has been awarded by :
• National award for Eminent Educationist by Indo-American (Indus) Foundation for Digital Marketing
• Digital Marketing Man of the Year by AICC
• Best Digital Marketing Services provider in Andhra Pradesh by Brands Academy
• Best Upcoming Digital Marketing Academy in
• Andhra Pradesh by Brands Academy.
Digitoze can be reached out at :